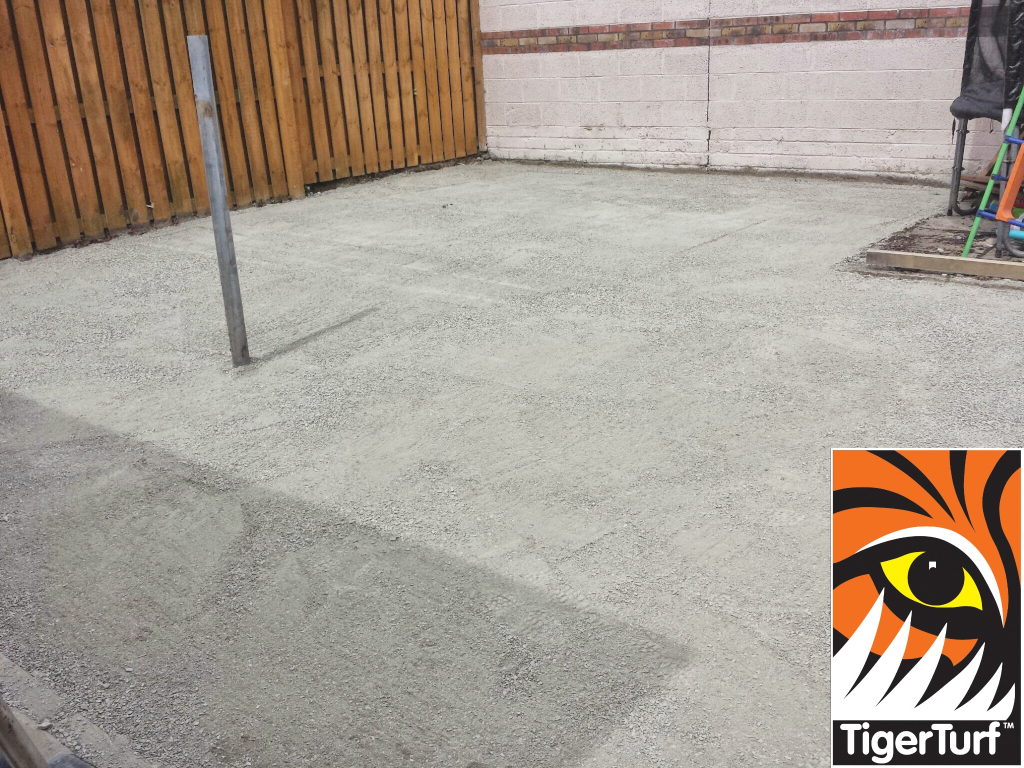 with 3 active lads playing football after school everyday the existing lawn was worn out and demanding increasing hours to maintain.
Client selected TigerTurf Aspire for its ultra hardwearing sport technology.
Both parents and sons were ecstatic with the finished lawn.
TigerTurf perfect Results every time
Call us now for your fee consultation for your creche or montessorri.
014060004
To get the best from your TigerTurf artificial grass turf, it must be installed by experienced, trained fitters working to exacting standards. In all instances, TigerTurf is available during and after installation to offer expert advice that will produce the very best performance from your artificial turf surface.
TigerTurf works closely with suppliers of specialist adhesives so that every seam is jointed correctly. This includes playing lines, which are cut in, and augmenting lines, which are tufted in during manufacture.
TigerTurf ...Perfect Results everytime!
Call us now on 01 4060004
Share this page on Social Media...